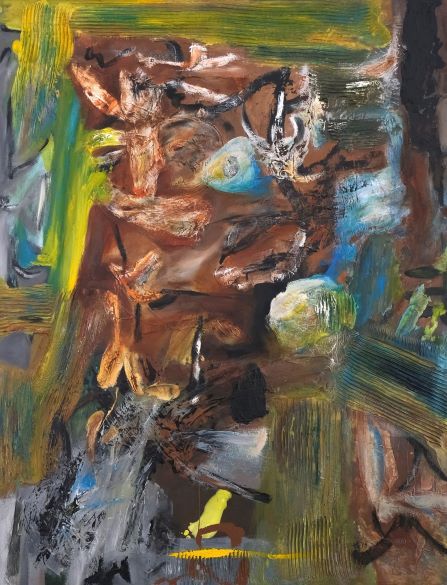 Collaboration History
In 2020, Shelton Xiao-Cheng  Hu was introduced to David Krut and a selection of his paintings were put on the David Krut Portal for a solo viewing room.
Shelton Xiao-Cheng  Hu was born in Bloemfontein in 1996 , and has lived and studied in Johannesburg. He studied at The National School of the Arts majoring in Visual Arts and has obtained a Bachelor of Arts in Fine Arts Degree (2018) from the University of the Witwatersrand. Hu is currently studying towards a Post Graduate Certificate in Education at Wits.
Within his art practice Hu explores his cultural inheritance and  identity as a Chinese South African, often withdrawing influences from Chinese and African artefacts and histories, and his experiences as a resident and traveler between these spaces. His work looks at various cultural spheres between his Chinese ancestry, South African upbringing, and the impact of Western cultural dominance in our artistic practices. 
Past exhibitions includes the 'Newwork'18 Wits Fine Art Graduation Show' exhibited at the Wits Art Museum (2018), and 'Process' at BKhz Studio and Gallery (2019).  He won the Robert Hodgins award (2018) during the final year of his undergraduate degree.