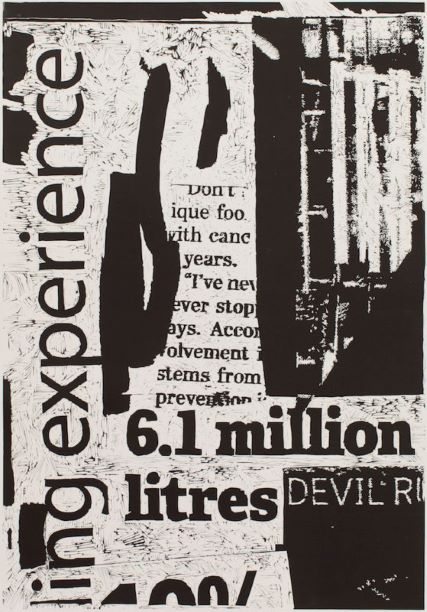 Chad Cordeiro and Nathaniel Sheppard III met at Wits university where they first bonded over a cigarette and a love of hip hop. They have collaborated ever since as Cordeiro & Sheppard (AKA CS Makers). They are also co-founders of printmaking studio Danger Gevaar Ingozi (DGI) alongside fellow artist and printmaker Sbongiseni Khulu.
They explore structures of power embedded in "The Art World" specifically those between the viewer, audience, artist, technician and historian as part of an ecosystem or production line in the creation and maintenance of historical and contemporary narratives. An important part of their practice is the historical and cultural conditioning of Africa, the critique of institutional power structures, as well as class dynamics in relation to access to content, its production and unwritten histories. Theirs is also continual working process of renegotiating contemporary positionality through the investigation of historical contexts, a process that at times leads to subversion and at others the amalgamation of narratives.
Kwaal-ity Control, their first solo exhibition that took place in September 2016 at David Krut Projects in Parkwood, looked squarely at the printmaking industry and art world as a whole through the eyes of two emerging artists who are also printmakers. At its heart, Kwaal-ity Control was explorative, sometimes satirical commentary on a printer's ownership of labour. The title is a play on this central theme, pointing to "the idea that every print needs to be quality controlled – to be perfect, while raising important questions about labour and economy in terms of how much ownership the printer has over the work" – Sheppard and Cordeiro.
Cordeiro & Sheppard have also participated in several group shows and art fairs including KKNK 2017's Capturing State and  The Possibility Of Sight, A Labour Of Love (2015-2017), Art Next, Hong Kong (2017), Home for the holidays (2021)