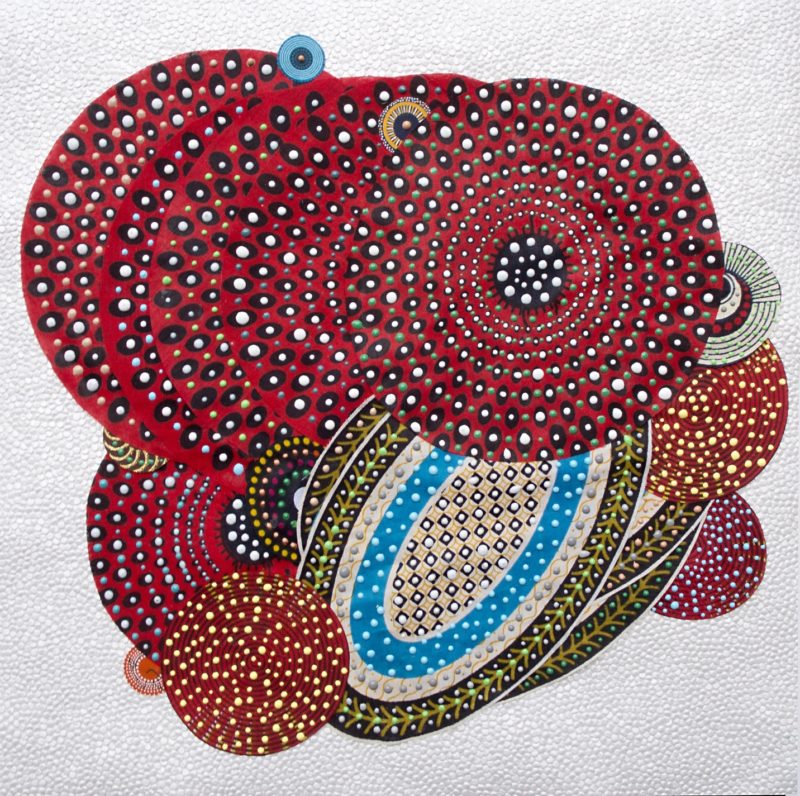 Asuka Nirasawa was born and raised in Osaka, Japan, Nirasawa studied painting and printmaking at Tokyo University of The Arts (2001-2005) . Nirasawa has long reveled in traveling between divergent worlds. Traveling to various nations has opened her creative mind into exploring notions of diversity and has been an immense source of inspiration for her paintings, drawings, photographic collages and textile designing. Through her travels, Nirasawa drew inspiration from several sources, such as the graffiti in the streets of Rome; children wearing traditional clothes in Indonesia; the architecture in Amsterdam and the vibrantly colourful culture of India.  Most importantly she is inspired by a nation's fabric. To Nirasawa fabrics are important elements that reflect the culture, lifestyle and the living circumstances of a country and has the potential to transform both our daily lives and the art of cultures.
From her most recent visit to South Africa whilst doing a residency at the Bag Factory in September 2015, Nirasawa was exposed to the rich textiles of Africa. The artist was inspired by the unique originality of African fabrics and their colour combinations. It is the contrast between the vibrant colourful tones and the patterns that Nirasawa finds movement relative to the quiet immobility in the fabric, where the fabric has a life of its own.  Nirasawa explains how "African fabrics exude pleasure and respect for life through both a sense of peace and exuberant dynamism".
Nirasawa completed a month-long artist-in-residency programme at David Krut Projects Cape Town (DKCT) in May 2017. The residency showcase MULTIFINITY opened on the 30th May and will run until the 14th September 2017.