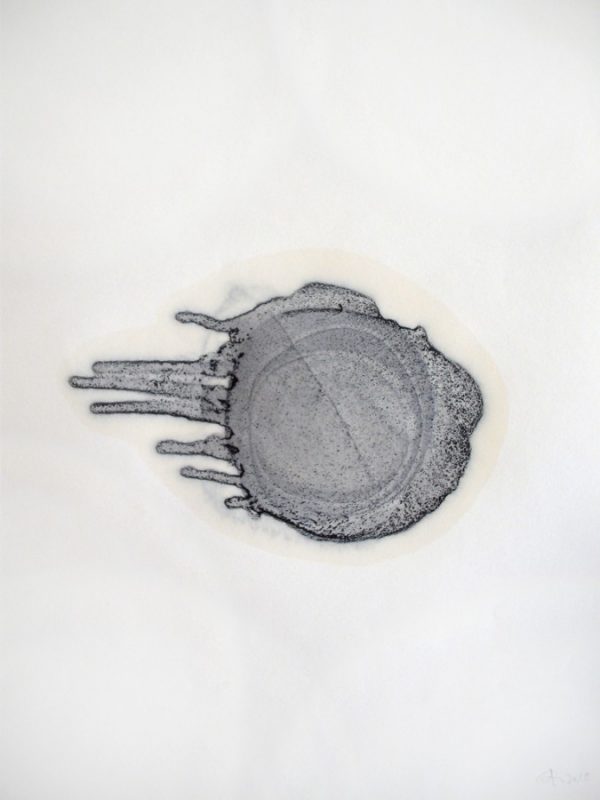 Alexandra Ross began her art career as a painter in 2004. In 2007, while she was completing her Masters degree at the University of the Witwatersrand, she won the Brait-Everard Read Art Award, which resulted in her first solo show, Viewpoint. In the same year, she was invited to do a four-month artist's residency at the Nirox Foundation.
Ross was invited in 2009 to collaborate with the printmakers at David Krut Print Workshop after which she had her second solo exhibition, at David Krut Projects, entitled In Search of Lost Time. The exhibition consisted of drawings, paintings, mezzotints and a series of monotypes that together track the artist's recollection of a train journey from Cape Town to Johannesburg. Extending her work from painting, photography and drawing to unique and editioned prints, this show continues to explore Ross's fascination with the ambiguous relationship between reality and illusion.
In 2010 she was invited to the kunst:raum residency in Germany. Thereafter, she spent six months in Berlin. She exhibited at the 7th Berliner Kunstsalon and began work on her third solo exhibition, 1:1.  The show, exhibited at David Krut Projects in Johannesburg, is an installation of oil on paper paintings, monotypes and prints. By creating a series of internal duplications, mirror images and reproductions, Ross re-organises and manipulates the gallery interior to construct an environment that is part artist studio, part hall of mirrors and part Rorschach inkblot test. Like the inkblot test, this explicitly self-reflexive installation uses abstraction to reveal the self to the self through the process of interpretation.  1:1 suggests that reality is as much a construction as the illusion itself.
Ross' work interrogates the ambiguous relationship between illusion and reality, between what we regard as ephemeral and intangible and what we perceive to be permanent and tangible. Her work exposes how a simple shift in perspective, be it physical, philosophical or conceptual, can open perception and stimulate new insight.