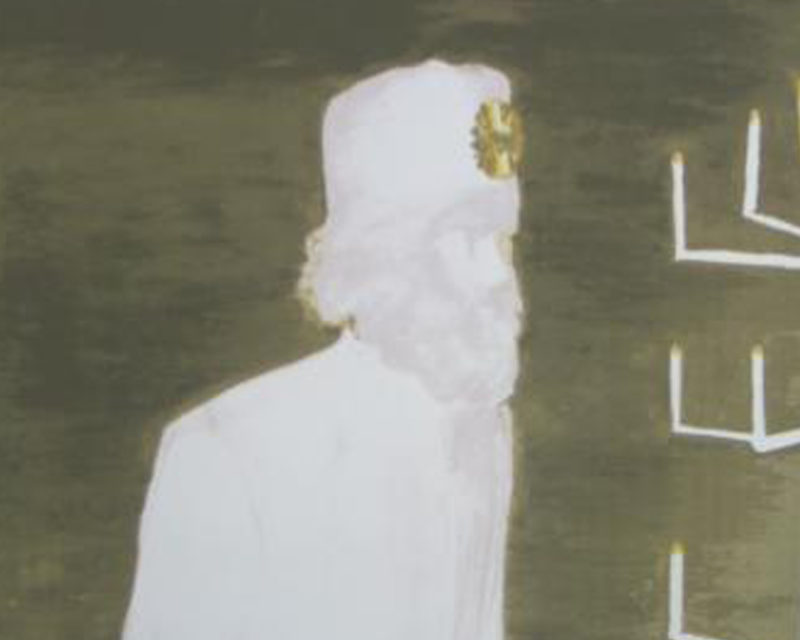 Luc Tuymans is a contemporary artist who lives and works in Belgium. Tuymans is considered one of the most influential painters working today. His signature figurative paintings transform mediated film, television, and print sources into examinations of history and memory.
He began his studies in the fine arts at the Sint-Lukasinstituut in Brussels in 1976. At the age of 19 Tuymans encountered a series of El Greco paintings in Budapest while working as a guard for a European railway company. Subsequently he studied fine arts at the Ecole Nationale Supérieure des Arts Visuels de la Cambre in Brussels, Belgium (1979–1980) and at the Koninklijke Academie voor Schone Kunsten in Antwerp, Belgium (1980–1982). He abandoned painting in 1982, studying art history at the Vrije Universiteit, Brussels (1982–6), and spent three years experimenting with video and film until 1985. He holds an honorary doctorate from the University of Antwerp in Antwerp, Belgium and was honored by the Belgian government when they bestowed upon him the title of Commander, Order of Leopold in 2007.
Tuyman's sparsely-colored, figurative are typically painted with fleet brush strokes of wet paint on wet paint on a modest scale and derive their subjects from pre-existing imagery which includes photographs and video stills, and often appear slightly out-of-focus. He has exhibited all around the world and has work in many public and private collections. In addition to being a world renowned artist, he is also a curator.