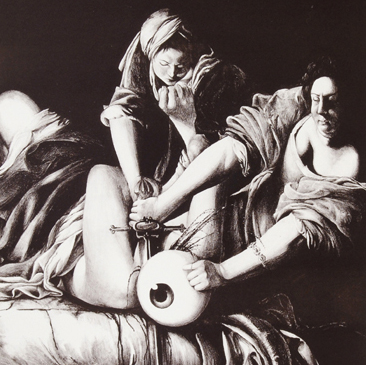 Jessica Harrison graduated with a Master in Fine Arts from Edinburgh University in 2005 and later received a Master of Fine Arts from Edinburgh College of Art in 2007. In her works on paper, she draws on a style of representation that is reminiscent of editions being produced in previous centuries. This style combined with a use of contemporary imagery lends her work a gravitas and, simultaneously, a sense of playfulness. Fear dominates the work: its creation, its pervasive nature and its manipulation. Fear is the main focus of her research, her motivation to make work and a personal obsession that generates the surreal, sinister and sometimes comical juxtapositions in her drawings and sculpture. She is quoted as having this to say about her works.
I would describe my work as focusing on the division between the familiar and the unfamiliar, the interior and the exterior, and the fearful and the feared ending in a xenotransplantation of parts and a narrative of monstrosity. Portraits of fear, dislocated from the body – the work is the result of a guilty surveillance, an observation of that which is private, a peep show of anxiety.
Her work has been included in both solo and group shows in the United Kingdom. For example: Bloomberg ARTfutures (London), Edinburgh Sculpture Workshop New Members Show (Leith) and at the Scottish National Gallery of Modern Art (Edinburgh). She has also collaborated with Edinburgh Printmakers.