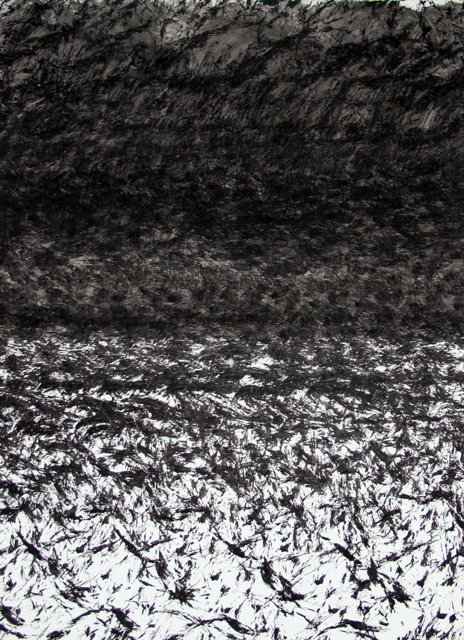 The Oakes Twins are identical twins and collaborating artists, living and working in New York City. For this series of works they continue their lifelong investigation into vision with works that explore ways of representing perception on a two dimensional surface.
The Oakes Twins' most rigorous and recognizable works to date are their Spherical Drawings, an idea that was eventualized after many long discussions about how one could recreate a scene true to how one sees it. Ryan and Trevor came up with the idea to design a spherical easel, which enabled them to use their binocular vision to 'trace' the scene before them on to the paper.
The Oakes Twins' work is held in many important collections including The Field Museum and Spertus Museum in Chicago. In the summer of 2009 they did a large-scale spherical drawing in Chicago's Millenium Park, looking toward Anish Kapoor's Cloud Gate, which is now on permanent display at the O'Hare International Airport.
In October, 2011 the Twins had their first New York solo show, curated by Lawrence Weschler, at CUE Art Foundation, and in December they traveled to the Getty Center in L.A. to undertake a drawing project. In January this year Ryan and Trevor were Artists in Residence at The Curtis R. Priem Experimental Media Performing Arts Center (EMPAC) in Troy, New York and an exhibition looking at the development of their work over the past 10 years will run there from February through May this year. They have been invited to travel to Florence, Italy, later in the year to re-envision an artwork of Brunelleschi, the inventor of linear perspective.