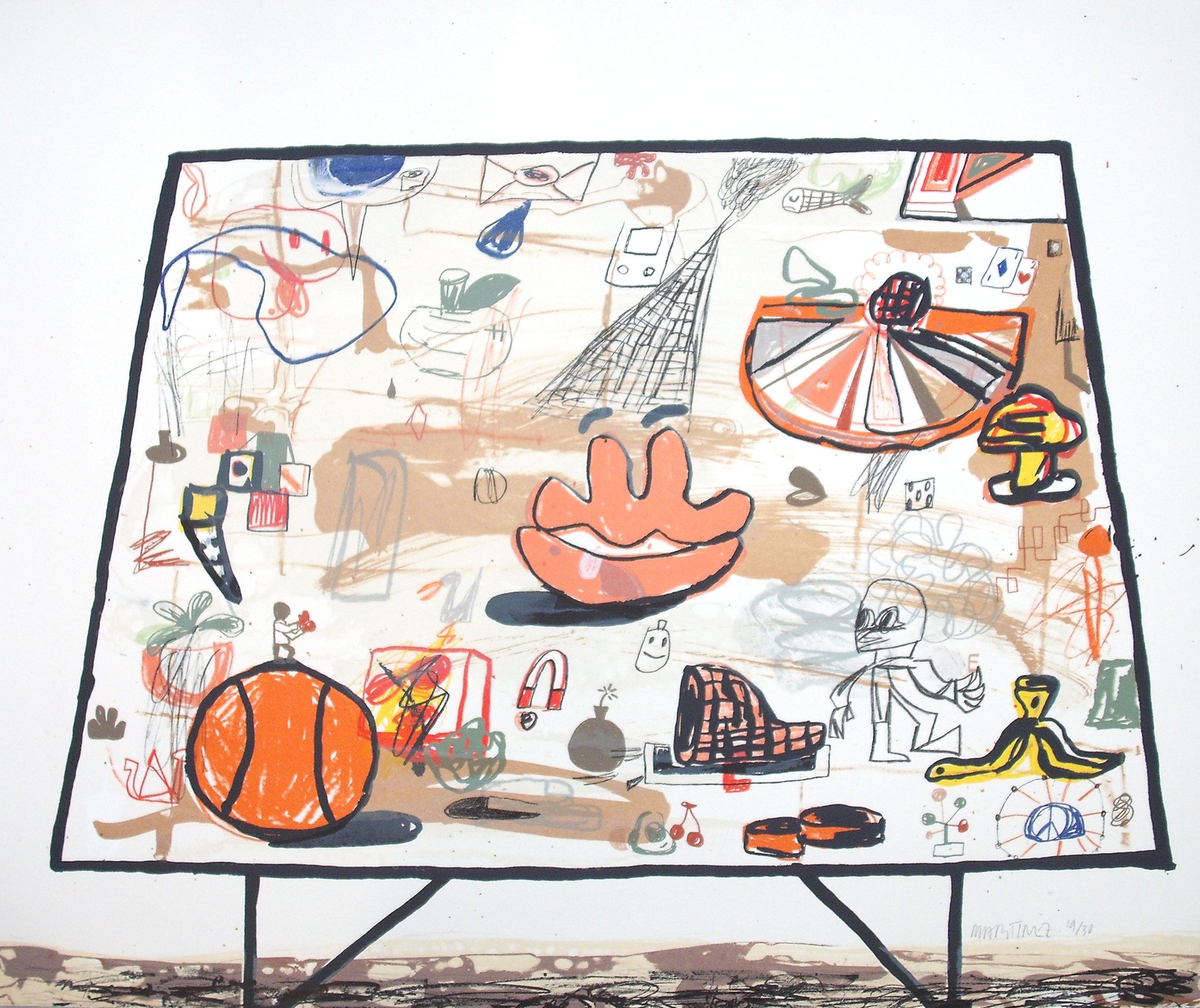 "I started drawing like most people at a very young age. For me it was just a very common activity, like being at a playground. I just really took to the act and continue to use it as a tool for navigation. I draw a lot, it's obsessive and compulsive and natural." — Eddie Martinez, interview with Yuz Museum, 2019
Eddie Martinez was born in 1977 and lives and works in Brooklyn, NY. His paintings and drawings have been featured in shows at the Athens Biennial, Blum & Poe, Los Angeles, Deitch Projects, New York, and Peres Projects, Berlin among others.
Martinez's paintings come out of a practice of drawing that almost never stops, a steady outpouring of imagery. Filtering through the background noise of contemporary life and aligning it with the past, the references for a Martinez painting pop in from everywhere. The longer one spends with his works, the more one absorbs that this is a renegade paint form, and the constant movement is why Martinez paintings feel so fresh yet simultaneously classic.
Martinez has developed his own distinct style with a personal iconography of recurring motifs that he both repeats and transmutes. Like his wild-eyed blockheads, monolithic figures that are at times cracked open by a sword, or joined by other blockheads in a gazing stack. Avoiding all pretension, a continuous story spreads out across his work, developing from one series to the next, while all the while reveling in the sheer beauty of the paint.
— Amy Giunta, Stockholm, May 2008 (http://www.galleriloyal.com/gl028_eddie_martinez.html)
Additional Media
Imaginary Landscape: a short exhibition of prints at David Krut Projects – DAVID KRUT PROJECTS