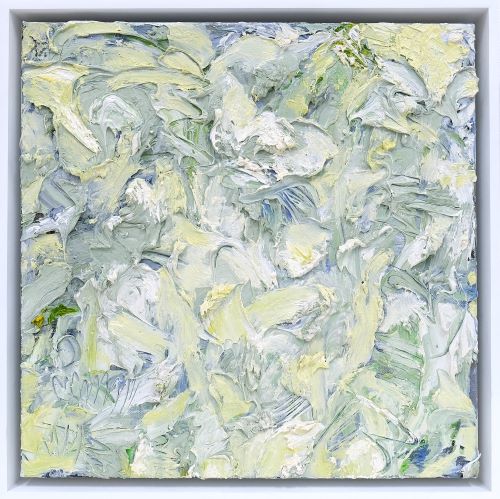 Behrmann studied Fine Art under Bill Ainslie.  She combines painting with a career as a filmmaker, concentrating on research for feature films and documentaries.
She has been involved in film archive for William Kentridge's opera productions and installations . Additional projects include assisting Angus Gibson on video installations for the Apartheid Museum in Johannesburg, the Hector Pieterson Museum in Soweto and Liliesleaf Trust.
Behrmann was diagnosed with Rheumatoid Arthritis in 1988 and due to serious medical complications between 1994 and 1997 did little painting and concentrated on filmmaking instead. She now regards herself as stabilised and replaced with good spare parts. Behrmann participates in group exhibitions and private commissions
In 2009, Behrmann had her first solo exhibition since 1993, at David Krut Projects, where she exhibited paintings, drawings and artist's books. In April 2021, David Krut Projects held a solo exhibition titled Tomorrow.
TOMORROW | Listening Time 33 min Behrmann was also in conversation with Ricky Burnett on her journey through painting. From Tongue to Tang – Gail Behrmann in conversation with Ricky Burnett | Listening Time 32 minutes