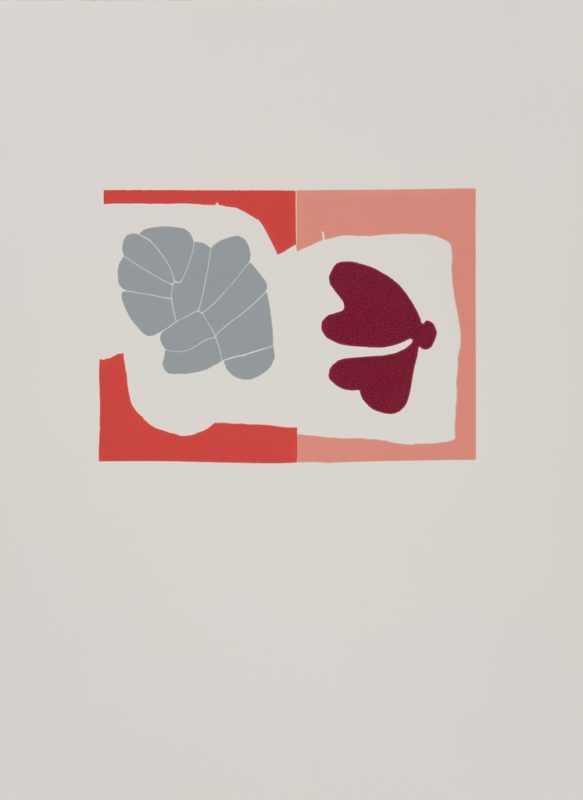 Jürgen Partenheimer, born in Munich, Germany, who studied in the USA, Germany, Mexico and France counts among the outstanding artists of his generation. Partenheimer is a major artist with a distinguished international career. He was Visiting Professor at Concordia University, Montréal, at San Francisco Art Institute and Staatliche Kunstakademie, Düsseldorf. Distinguished Visiting Professor at University of California, Professor of Art at Rijksakademie in Amsterdam and Visiting Professor at Royal College of Art, Edinburgh and at Rhode Island School of Design and at Williams College.
He participated at the XI. Paris Biennial, XLII. Venice Biennial and XVI. Sao Paulo Biennial leading to the inclusion in exhibitions among others at The Museum of Modern Art, New York; the National Gallery Washington; the San Francisco Museum of Modern Art; The Singapore Art Museum; Gulbenkian Foundation, Lisbon; Fondacion Miró, Barcelona; the Museum of Contemporary Art in Madrid; Museum Ludwig, Cologne and the National Gallery of Art in Berlin.
In 2000 Partenheimer was the first contemporary German artist to whom the China National Gallery of Art in Beijing and the Nanjing Museum in Nanjing dedicated a comprehensive retrospective of his work. Important one person exhibitions include the Stedelijk Museum, Amsterdam; Gemeentemuseum The Hague; S.M.A.K. Ghent; IVAM, Valencia; CGAC, Santiago de Compostela; Nationalgalerie Berlin; Kunstmuseum Bonn; Staatliche Kunsthalle Karlsruhe; Museum am Ostwall, Dortmund; Pinacoteca do Estado, Sao Paulo and IKON Gallery, Birmingham.
His awards and grants include the Order of Merit of the Federal Rebublic of Germany for outstanding international achievement; the Grand Prize for Visual Art, Germany; the Art Critics' Prize of Madrid, Spain; the National Endowment of the Arts Award, New York; Arteleku Grant, Basque Ministry of Culture, San Sebastian; Canada Council Grant, Montréal; Copan, Artist in Residence Award, Sao Paulo, Brazil; the Nietzsche Grant, Artist in Residence, Sils-Maria, Switzerland and Guest of Honour Award for a residency at the German Academy Villa Massimo, Rome.
His work has been widely published internationally. Monographs include among others Cantos, Amsterdam, 1997; Fragments, Karlsruhe, 1998; Cantos y otras mentiras / songs and other lies, Valencia, 1999; CrossMapping, Beijing, 2000; Architecture-Sculpture, The Hague, 2001; La robe des choses, Ghent, 2002; Suave Loucura-Gentle Madness, Sao Paulo, 2005; Roma-Sao Paulo Drawings and Copan Diary, Sao Paulo, 2007; Metaphysical Landscape, Basel, 2007; Discontinuity, Paradox and Precision, Birmingham, 2008; Lemke, Berlin, 2011.
Partenheimer was invited to Johannesburg to participate in the Nirox Foundation Residency in September 2011. During his time there he has met and engaged with local artists and arts personalities to develop a fascinating program. Some of his activities include an exhibition at NIROX Projects, in early November, showing work done at his Nirox studio including a poetry reading by Lebo Mashile and Jill Richards's performance of a piece  by Kevin Volans who had recently dedicated a composition to Jürgen Partenheimer´s work. Leading up to the event Partenheimer produced an artist book of Lebo Mashile's recent poems inspired by his work, in collaboration with Mark Attwood and Lunetta Bartz. He contributed to his South African Diaries portfolio with a suite of prints made at David Krut Print Workshop at Arts on Main.
Additional Media
Folded Spirits Artist Book, Poetry & Prints 
Notes Made While Listening – Jürgen Partenheimer's South African works offer insights on the relationship between
language and images, writes Bronwyn Law-Viljoen.