Lebo Thoka is a photography graduate from the Open Window Institute in Pretoria. Born and raised in Johannesburg, Thoka has been a freelance photographer for 3 years. Thoka is a self-identified as a feminist whose feminism lends itself to her first fine art body of work; It is well: An Ode to Karabo.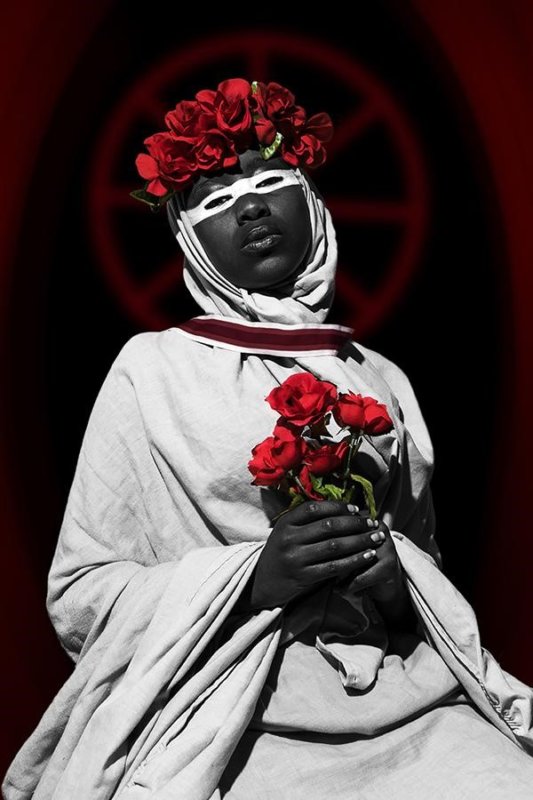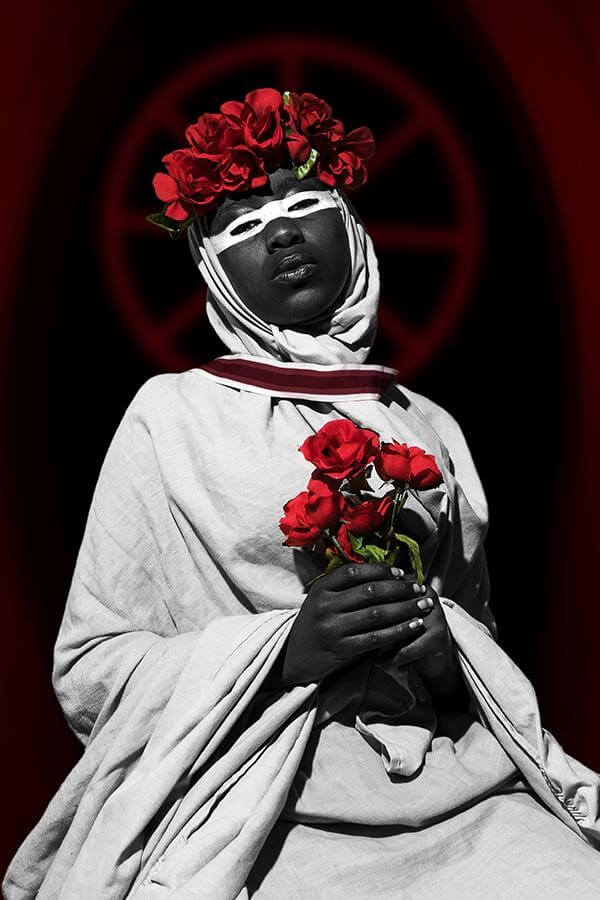 In this 3 part podcast, Lebo Thoka is in conversation with Kholeka Shange – Phd candidate and History of Art facilitator – on It Is Well: An Ode To Karabo.
Have a listen to Part 1 where the discussion is focused on Lebo's process and conceptual development. She answers questions around the construction of her images and the reasons behind the decisions she made in creating the powerful portraits.
Part 2 focuses on Black Feminisms, accountability and the Christian iconography in Lebo's images. This series represents Thoka's first venture into fine art photography. The young photographer has created the body of work as a means to mediate dialogue and action. The series hosts self-portraits wherein the artist pays tribute to South African women who have been subject to femicidal violence.
In Part 3 of this conversation, Kholeka Shange delves into a deeper understanding of Black feminisms in the continental African cultural space and Thoka interrogates the kind of feminisms individuals might identifies with.
In an earlier Podcast – episode 8 of our artist series – Mthabisi Sithole from David Krut Projects introduces us to Lebo, her body of work and its context.
All podcasts are available on David Krut Projects pOdomatic and Itunes.
For more information visit http://davidkrutprojects.com/artists/46765/lebo-thoka