Jürgen Partenheimer, a major German artist with a distinguished international career stayed as a resident at NIROX Foundation from 15 September until 15 November 2011 supported by the Goethe-Institute Johannesburg. Since his arrival at NIROX, the artist has met and engaged with local artists and arts personalities to develop a fascinating programme. Some of his activities included a series of individual critiques to senior students at WITS School of Arts as visiting artist, an exhibition at NIROX Projects at Arts on Main in early November, showing work done at his Nirox studio and a poetry reading by Lebogang Mashile dedicated to his work.
Leading up to the event of his show at NIROX Projects Space, Partenheimer produced an artist book including poetry of Lebo Mashile, printed in collaboration with Mark Attwood at his Artist's Press Studio in White River. Additionally he contributed to his South African Diaries with a suite of prints made at David Krut Print Workshop at Arts on Main with printmakers Jillian Ross and Mlungisi Kongisa.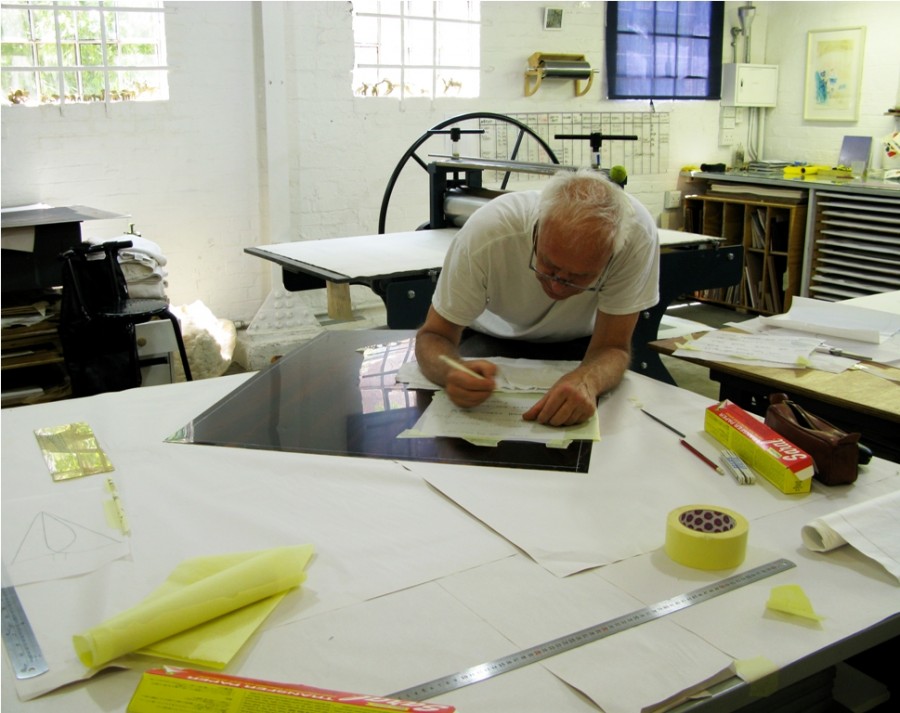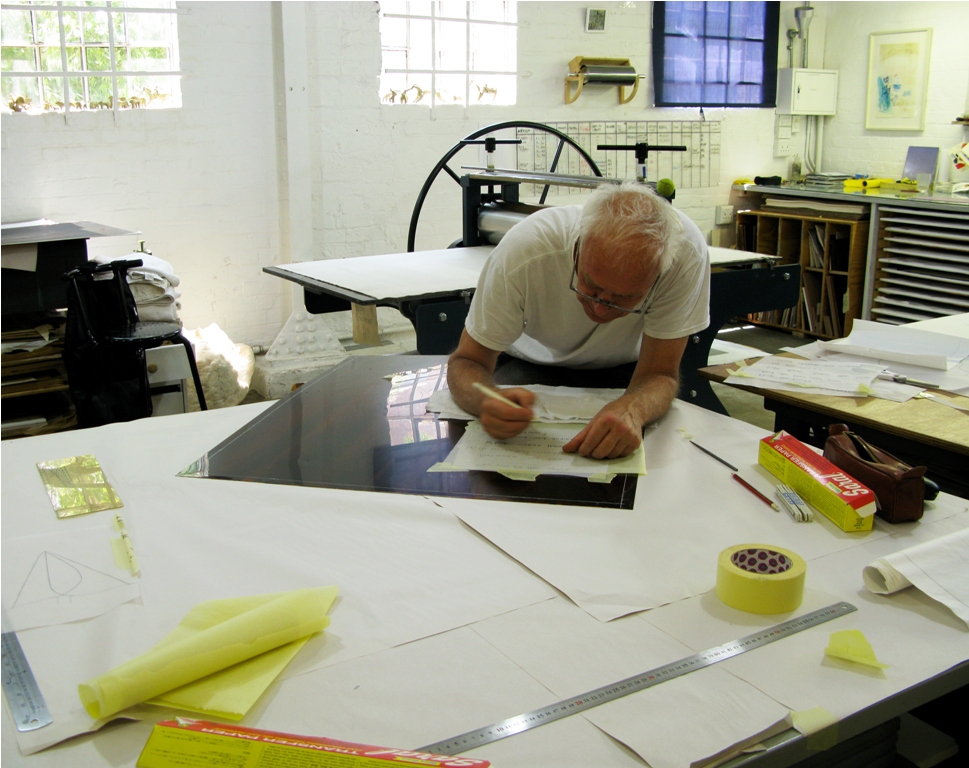 In a talk with Bronwyn Law-Viljoen at David Krut Projects on Arts on Main about his numerous museum catalogues and monographs published by various international publishing companies on his work, he focused on the idea of the museum catalogue as an integral part of the work itself not only representing an extended space but turning into an independent publication rather than a mere documentation.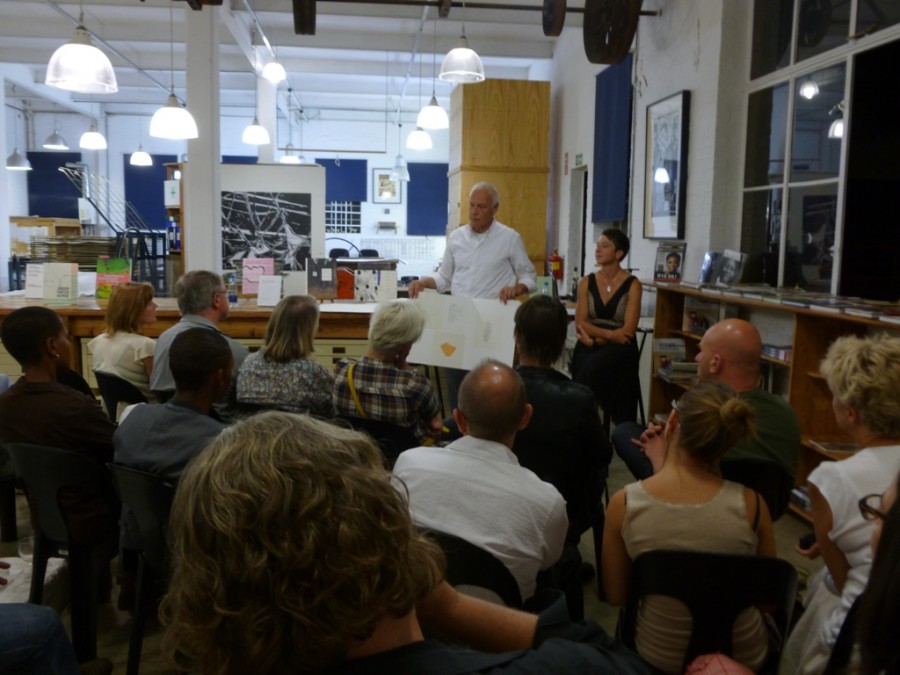 The prints Jürgen Partenheimer created at David Krut Workshop form part of his South African Diary. The three large prints are independent works that collectively form a triptych. When David Krut invited Partenheimer to create a suite of prints at the workshop, the idea of a small group, which form an interrelated and coherent energy, appeared very appealing. During the preparation of the prints, which combine linoleum cut, different etching techniques and chine collé, proofs of preparatory forms turned into independent prints and extend the suite by three small linoleum cut editions. The title of the prints, Folded Spirits corresponds directly to Jürgen Partenheimer´s notes, drawings, watercolours, texts, poems, and his artist book.
The abstract quality created in his works are best described by the Director of the Pinacoteca Do Estado in São Paulo, Marcelo Mattos Araújo: "Like a musical composition, they vibrate with the rhythm, repetition and juxtaposition of forms; they seem to express a state of uncertainty and inconsistency, seductively calling in question the viewer's own preconceived certainties."
The prints will be released early in 2012. More information to come…