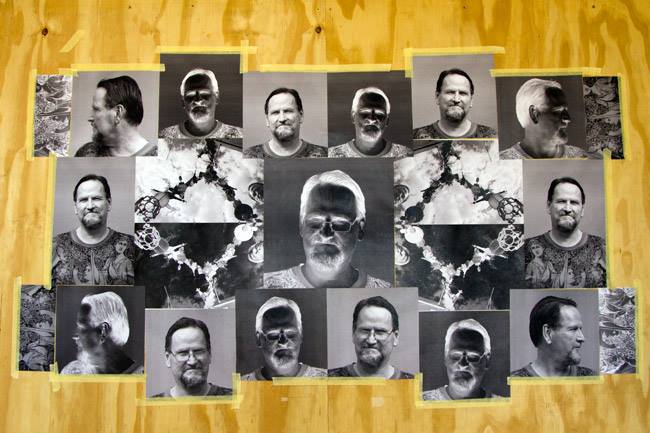 St.John Fuller was born in South Africa in 1974, moving to the UK in 1985, in part, to avoid military conscription to the South African army. He obtained a Bachelor of Fine Arts Honours degree from Southampton University in 1997, and while in first year met Justin Quinell, a professional photographer specializing in pinhole photography who introduced him to the medium. Since then he has been designing and building his own cameras and camera obscurae. With pinhole cameras he has found that he can experiment with the medium of photography in a way that he can't with a regular camera. It has enabled him to dispense with exposure times, lenses, and the specialist skills of a technician in the event of camera damage. In November 2014 he collaborated with David Krut Projects during the course of his exhibition,
My Family and Other Cameras
when he erected his installation titled
The
Shack
outside DK gallery, 142 Jan Smuts Avenue, Parkwood, Johannesburg. His latest set of photographs titled,
13
is about to be exhibited at David Krut Projects, 151 Jan Smuts Avenue, Parkwood.