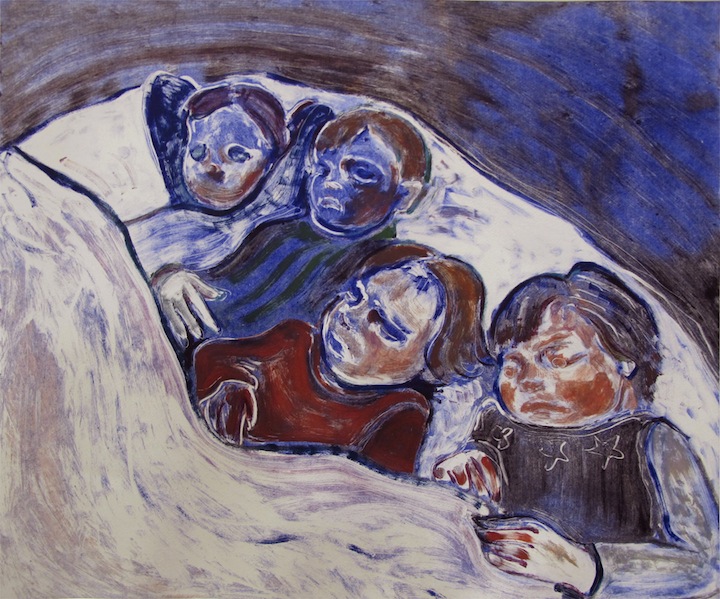 McCrickard is a British artist and writer based in Paris, France. She graduated from the University of Edinburgh, Scotland in 1998 where she received her MA Honors Degree in Fine Art. Her work is included in the collections of The Royal Scottish Academy in Edinburgh and The British Museum in London.
In March, 2013, David Krut Projects, New York presented, Kid, McCrickard's first solo show in the USA. The show included paintings along with etchings and monotypes made at the David Krut Print Workshop in Johannesburg.
McCrickard's work is held in the British Museum, the Royal Scottish Academy, and in notable collections in New York, Los Angeles, Johannesburg, Paris and London.